This column is authored by Digital Marketer, Sanchit Babbar
---
After storifying my last post 5 Tweets On- Future of Chatbots #AI, I got excited about this new tool. So I thought let me dive into this new concept. And to my belief, I had a misconceptions which are common to all who are trying to get their hands on to this new tool.
There are many projects under development to empower brands with #AI and one of them, Chatbots. Tech Legends have declared that AI powered products could be a future curse.  But for now, understand brand & marketers that they are your HERO. Specially CHATBOTS. 
Keeping aside all these scenarios and future. Allow me to break some current misconception of Chatbots that exist.
5 Misconceptions About Chatbots
1. It's not a Newborn
Chatbots are now 50 years old, First was Eliza 1966 then Parry (1972), Jabberwacky (1988) and so on..among all, most intelligent was SmartChild. Surprisingly, In 1984, a book called The Policeman's Beard is Half Constructed was published, allegedly written by the chatbot Racter (though the program as released would not have been capable of doing so).
2. Not Relevant for NOW
In developing countries, most of the Fortune 500 brands, SMBs and SMEs thinking chatbot can be added later into their digital strategy.
Hold on, chatbots are new distribution platform to create a hook into your marketing funnel. 

And trust me chatbots are more relevant for countries like India, Africa, SriLanka, Dubai and other growing economies. Reasons:
Versatility in Smartphones with limited Hardware & Specifications
Bandwidth Issues (Chat applications are lighter)
Expats.
Cultural Amplification. ( BOTs Training will be faster and More Data points)
Age group 15 to 65 now can chat .. thanks to What's app

As a brand/marketer you can use Chatbot to solve B2B use cases as well as B2C. In the B2C scenario, most of the users on Facebook are passive but they are active on what's app (means able to chat via messenger ) specifically age group 35 – 45+ 
.
Let's take an Example of: LensKart – one of largest eye wear omnichannel brand. If they want to reach out to an age group of 45+, can't they simply enable a LensBot that will segment the fan base and will converse with right age group with the rights offerings and products from the catalog?
NOTE: No doubt I have taken a lot of assumptions here of user USE CASES but that's how businesses lead to the solution under #DigitalTransformation. It's a surface based solution and once we dive into details more can be build up.
3. Bots are Only for Customer Service
Wait a Minute, didn't LensBot generate a revenue for LensKart.com. Chatbots can be fully capable of handling every USE case of today's world, it's just chatbot designer need to map all use cases, solution & industry together.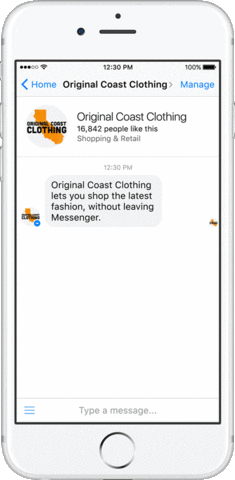 Not only customer service, there are bots in the online dating world as well. "Fosxy",  a Facebook Messenger chatbot that connects helps you make friends.
All aboard the Kayak chatbot. Daydreaming about that next holiday? Daydream no more. Kayak is a Facebook Messenger chatbot that allows you to browse and book travel.
Can you book an appointment? Meekan- Similar to X.AI, Meekan manages your calendar effectively.
Indians techies are also going beyond assistant bot based approach and launched few bots in Travel Industry and Fintech – HDFC bot "Eva" is the best example for now.
Eva would be able to handle, transactional messages , services, payment reminders and much more.
4.  Bots will Replace Apps
Forget about it. I know this chatbot thingy been started aggressively at one of the F8 conferences by Mark. But as per current scenario and market adoption, Bots will not replace apps. Yes, no doubt if brands want to get connected with their users on mobile then chat route is the best way.
"If you can get people to take your price advantage for granted, you've won" – by Sarah Tavel on user behavior and products adoption.
If still, the brand goes for an app then the user has to pay price. Assume that  "price" in this context is the load of downloading, storing, and maintaining an app. A large part of the bot hype is that people + brand will not have to pay this "price," since using a bot will be as simple as opening a chat thread to talk to a friend. NO DOUBT on this.
Chatbot will not and should not replace apps. Apps stand for visual experiences. Bots, get adoption in form of voice or textual- purely stands for conversational experiences.
5. Cultural learning & Business Sense
Do you expect an Intern who joined you a day back will understand everything and perform at their peak? Well, you can expect from that chatbot but not too soon. What human will grasp in 2 or 3 years, we know that #AI with #NLP will make chatbots so much efficient that they can perform at their peak in 4 to 6 months.
Summary
Yes, machine learning based CHATBOTS can do magic from Day 1. They can automate your repetitive responses and interaction speed with your customers.
What if you have put a soul into bot as well as if Chatbot is been exposed to enough touch point & datasets. Chatbot gets mature with the mature talk with them and then they will learn by themselves.
You can definitely have chatbot to understand different culture across / segment and behavior of users. Provided you have such large set of audience to reach out and they are engaged with you. And Business use case and sense like what, when, how and at what price need to be encoded by a business.
I also learned one more thing while researching for this blog that chatbots can do more, apart from automating certain conversation. But even after having a chatbot, you cannot forget to put a brand tone, communication sense and user reach + engagement with your products & offers.
Conclusion
Once you break these misconceptions and open up your digital strategy for the adoption of the chatbot, it won't harm your brand for now… and for now, you can increase your ROI by adding BOTs as an interesting conversational distribution platform.
Attract more leads, conversations, more orders, retain customers at the checkout page. Collect data what users are asking for your business real time. A lot a lot a lot can be done… will cover some How chatbot analytics can help businesses in increasing their sales, in my next blog post.
It's 50 years old and on Facebook, we ready have 11000 bots and it's the right to type to get your business bot today. And If you haven't planned your chatbot strategy, it's a right time.

You can still be early adopters in India.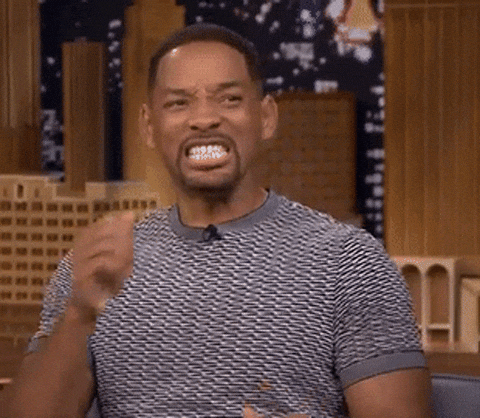 Is there any other Misconception that you have about Chatbots? Let's talk about it. Would love to connect